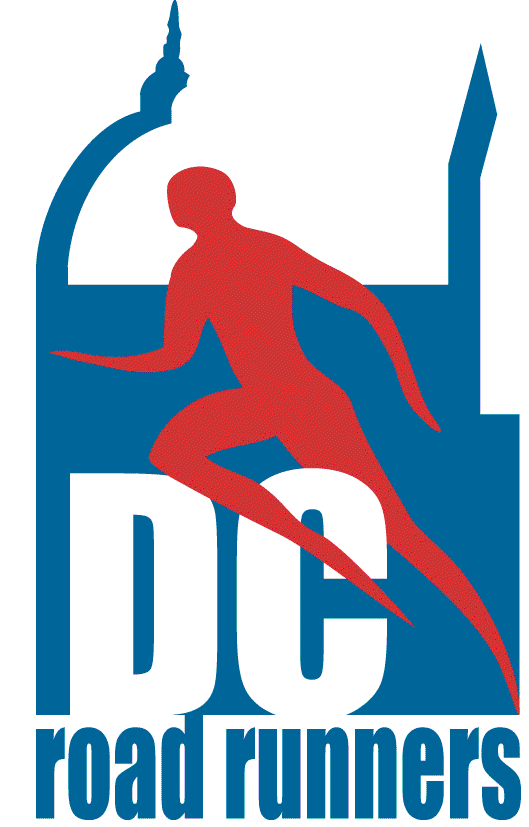 21th Annual DCRRC National Capital 5 & 20 Milers
Starting at Carl Sandburg Middle School, 8428 Ft Hunt Rd., out & back along the Mt. Vernon Bike Path between the Wilson Bridge and Mt. Vernon. This race is scenic and a timely tune-up for the Marine Corps Marathon and other fall marathons.
Conducted by the D.C. Road Runners Club, call 703-241-0395.
Times and Entry Fees
20 Mile Race -- 7:30 a.m. Until 9/10: DCRRC Members $25, Non-members $30; 9/10-9/24: $35 Members, $40 Non-Members; Race day $45 for all.

Free entry for Males under 2 hrs & Females under 2:20 in last year's race.
5 Mile Race -- 8:00 a.m. Until 9/10: DCRRC Members $8, Non-members $12; 9/10-9/24: $10 Members, $15 Non-Members; Race Day $20 for all.
Packet PickupSaturday, Sept. 24 at Gotta Run Running Shop, 1101 South Joyce Street, (Pentagon Row), Arlington, VA from 2 p.m. to 6 p.m. You can also pick-up numbers on Sunday at the Sandburg Middle School from 6:00 a.m. to 7:15 a.m. (to 7:45 a.m. for 5 Miler)
T-Shirts guaranteed to all pre-registered runners. Limited selection on race day.
Teams: 3-person teams; each must register as individuals; Team Divisions: Open Men & Women; Master Men & Women, Coed (Minimum one Woman per coed team)
Awards: 20 Miler: Gift certificates to first ten male and female overall, and first male and female master. Age group awards for under-19, 20-24, 25-29, 30-34, 35-39, 40-44, 45-49, 50-54, 55-59, 60-64, 65-69, 70-74, 75 and over, for both men and women.
5 Miler: Awards to top 3 open male and female plus age group awards.
Course: USATF-Certified Course #VA-01022-RT, mostly on the Mount Vernon Trail bike path. This race is scenic and a timely tune-up for the Marine Corps marathon and other fall marathons.
Past Results: 2004 |2002 | 2001 | 2000 | 1999 | 1998 20 Miler | 1998 5 Miler
Directions
From DC: Take 14th Street Bridge, U.S. Route 1 South through Old Town Alexandria. After the Beltway, turn left at the second light following the "Ft. Hunt Road Detour." South 4 miles on Ft. Hunt Road to Carl Sandburg Middle School on right. 8428 Ft Hunt Rd.
Map

Map of 20M Course.
Note: By agreement with the Park Service, the size of the field is limited since we must share the bike path with other users. Entries will be closed once the limit is reached.
---