racePacket Online Advertising
Promote Your Race With a Tile Ad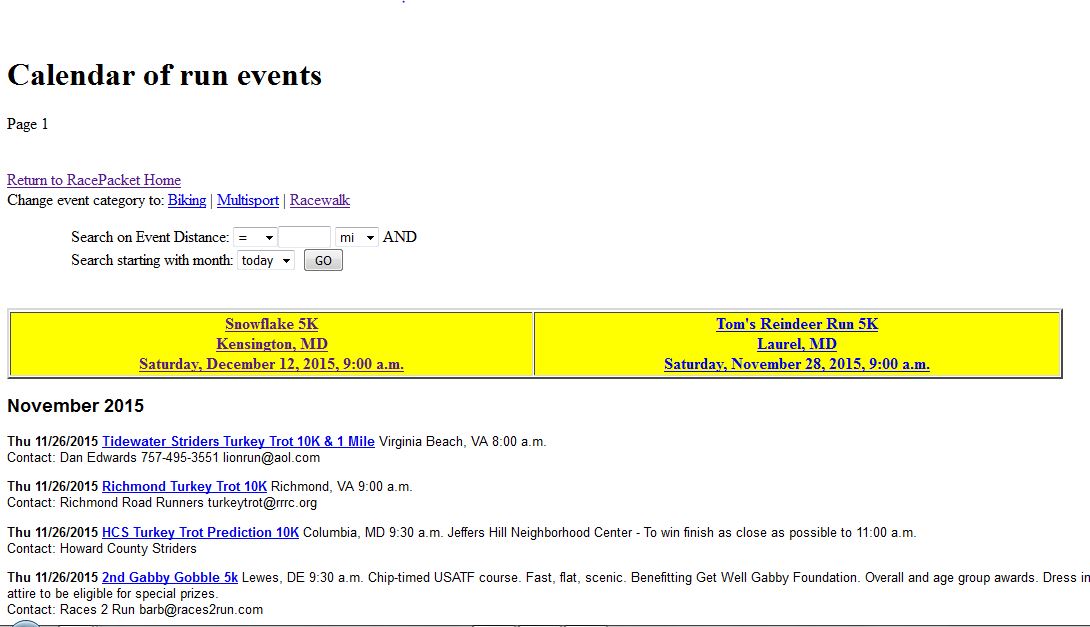 Promote your race with a tile ad at the top of key pages on racepacket.com. A tile ad costs only $25 to run on the next 30 days. Your ad will rotate on the calendar, main page, regional runner rankings page, results index page or individual race result pages.
Design Your Ad
You can customize the text or submit a graphic to occupy the tile. By default, a tile ad will be based on your calendar information and will look like:
Signing up for a tile ad is easy. We will locate your race, gather your credit card information, and process the credit card charge. You will receive a confirmation email.
Getting Started
As a first step, locate your race in our calendar database, by typing a portion of the race name below: